I'm an Aussie, born and raised in Sydney. I have two kids – Boy and girl, young adults. They make me so proud every day. I guess I'd better mention our rambunctious Aussie Shepherd,  Roo as well. (In case my daughter reads this)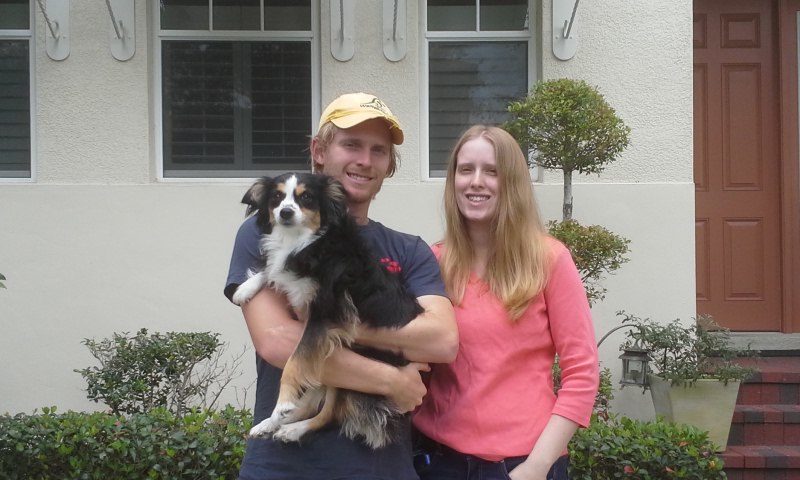 Sunny Tampa Florida is my home now and I love it!
Due to my husband's work, we've lived in Toronto (Canada), San Diego and St. Louis.
We've had lots of outrageous adventures across the USA. My favorite is an RV trip through the Grand Canyon, Sequoia, Yosemite, Painted Desert up to San Francisco.
Until these opportunities came along, I always thought I'd never leave beautiful Sydney. I guess that's what makes life an adventure for me… I'm a lucky lady.
My idea of the perfect vacation is by the beach.  I've done quite a bit of tropical island hopping. Wouldn't be complete without a barbecue – fresh spiny lobster and a cob of corn. Simple, yet soooo satisfying!
I'm nuts about tennis and the Olympics. Plus, I'm sure you've guessed, swimming.
I didn't realize making a living as a writer was possible until the last few years. Although, my 8th grade Science Teacher, Mr. Hedges told me I should pursue writing.
That was after I was unable to complete a pop quiz, so I passed the time writing a poem about how much I hated science on the back of the page. I'd written it in what is now referred to as a Sharpie… The poem seeped through the page. UM. Young and dumb?
I love collecting stories and sharing them in a light and friendly way. Copywriting is storytelling. I'll spend plenty of time telling unique stories to sell your product. Because I know that's how to engage new customers AND keep your existing ones coming back.
Please contact me here.
Your Over the Top … From Down Under Copywriter can't wait to speak to you!
Bye for now…