Dear Business Owner: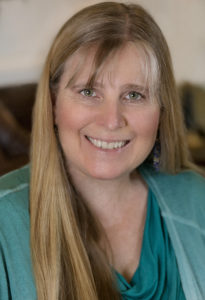 Are you having trouble finding a copywriter who's qualified to drive traffic and increase your sales?
Do you spend too much time searching for multiple writers for different projects?
Would you like to hire a writer who's as passionate about your business as you are?
Is having a writer's tireless work ethic and diligence to meeting deadlines important to you?
I think Mark Twain said it best:
"The difference between the almost right word and the right word is the difference between the lightning bug and the lightning."
The only reason anyone hires a copywriter is to sell more product… Right?
So let's talk about why I could be the answer to your copywriting needs.
You see, before becoming a copywriter, I was a network marketer, an affiliate of an internet marketing training product.
So, I learned many forms of marketing online and offline including:
PPC
Blogging
Articles
Press releases
Email
Autoresponders
Social media
Craig's List
Online classified ads.
SEO
And much more
I was so passionate about mastering advertising skills, I traveled to 21 marketing conferences in a 4 year period.
If I'd known the importance of a skilled copywriter for marketing, I would've spent less and made more. I still cringe with a heavy sigh when I think about it.
But it's not all bad. In fact, it's outstanding news for both of us.
Because I'm now able to do something I love AND use my experience to make a positive impact on your sales…
It's a WIN WIN!
Not only that, I've taken my training to the next level by studying advanced copywriting with American Writer's & Artists Inc. (AWAI). They're recognized as the world's leading online training company for copywriting…
I've also passed their verification exam which means I understand the components of superior sales copy.
So, if you're feeling stuck and looking for a fresh approach to one or multiple forms of marketing campaigns,  let's talk. – To contact me click here.
I'll close by sharing a snippet about myself.
My nickname is:
Over the Top … From Down Under. That's a badge of honor. It speaks to my enthusiasm. I'd love to be able to show you!
Bye for now

P.S Contact me by clicking here.